First Annual Citizen Centric Report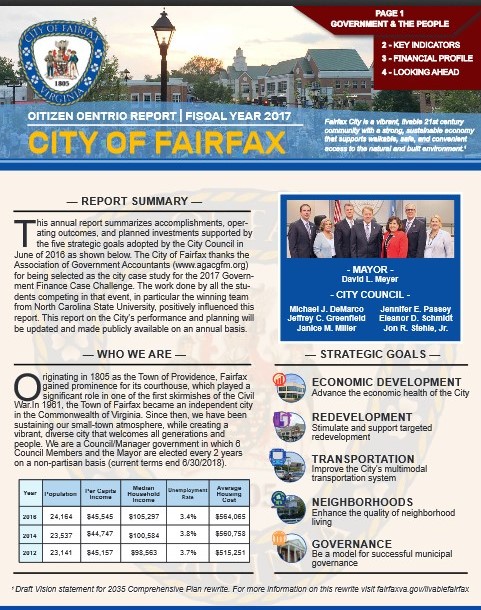 I am incredibly excited that this weekend, households across the City of Fairfax received our first annual annual Citizen Centric Report (CCR) as an insert to the March City Scene. The report, available online, was a result of great work by our City Staff in collaboration with the Mayor and City Council.
In addition, the City of Fairfax benefited greatly from being the case study city for the 2017 Government Finance Case Challenge sponsored by the Association of Government Accountants (www.agacgfm.org). I want to give a special shout out to the team from North Carolina State University who won the 2017 Government Finance Case Challenge. Much of their winning design was incorporated into our first annual CCR. I hope everyone will take a few minutes to review this report and provide any feedback to all of us here at the City of Fairfax on how we can make the report even better for next years CCR.
Share this post: