First Week of Kindergarten
First Week of Kindergarten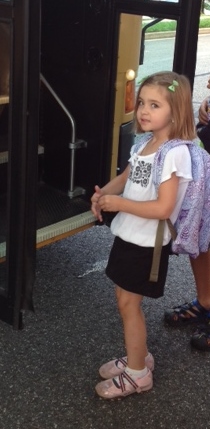 Steph and I knew the first day of school would be a big moment for our family. Zoe getting on the bus the first day (pictured to the left) and watching the bus drive off was a moment that I am not sure any parent is ever ready to experience. It brought a wave of emotions ranging from worry to excitement. I will give full credit to everyone involved with the City of Fairfax Schools, from our amazing Number 6 bus driver to every staff member at Providence, you all made the process seem effortless and it put me as a parent at ease. Thank you!
While the first day was a special moment, what has stuck with both Steph and me even more has been the amazing transformation of Zoe and Cooper over the first week of school. They have both made the transition and have already adopted a new set of actions to show us that they have this all under control. Just compare the picture of day four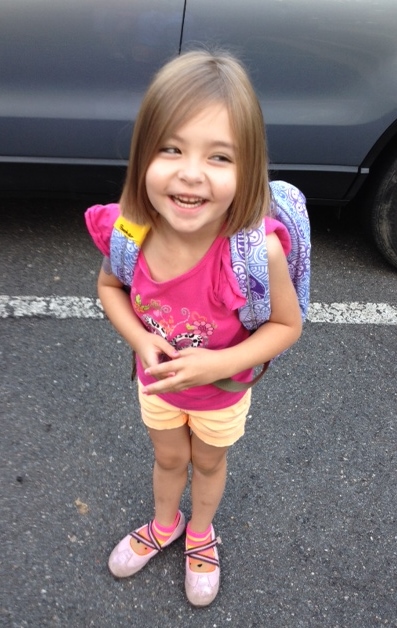 (on the right) with the pictures from day one.
Zoe requested that we take another round of pictures and I think I know the reason, she has it figured out already - even Cooper has the routine down 1) wave goodbye to Zoe at the bus stop and 2) assume the role of oldest kid at pre-school!
If I needed any more proof that the transition is complete, it came when Steph and I were chatting with Zoe about her "take home folder". In it, Zoe had colored on the back of one picture the word "Mom" on one side and "Dad" on the other. She then drew a flower with under the word Mom because of all the planting she does with Mom. For me, she drew a hockey stick and puck. She told us we could keep the picture at home in case we missed her while she was at school. Transition complete and I could not be prouder!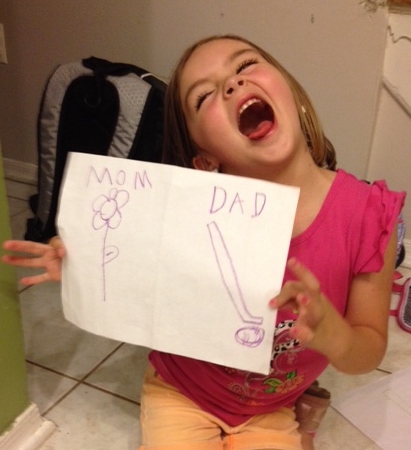 Share this post: